Ni aku bukan nak tulis resipi masak siput sedut. Tapi nak beritahu yang siput sedut ni membawa seekor parasit yang bernama Heterophyes Heterophyes! Selama ni baik dok ada kita makan siput sedut tak tau pun dalam tu ada parasit kan? Entah2 skrg ni parasit membiak dalam badan kita. HAHa
Dalam buku teks, dia tulis yang siput pembawa Heterophyes Heterophyes di Mesir ialah Pirenella Conica. So, aku ingatkan intermediate host itu sama di negara-negara lain. Kemudian, aku pun cari la siput pembawa Heterophyes di Malaysia..
Yang aku jumpe....
Pembawa Heterophyes Heterophyes....
China, Japan = Cerithidia Cingula
Indonesia, Malaysia = Cerithidia Obtusa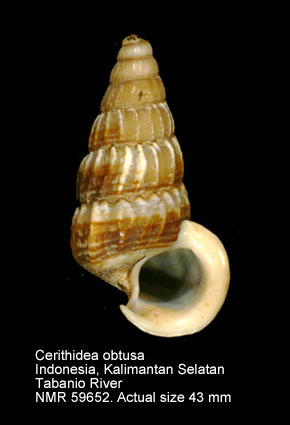 Kumpulan aku kena buat pembentangan tajuk Heterophyes Heterophyes. So, aku telah ditugaskan oleh Zul untuk membuat tajuk life cycle makhluk halus itu. Okeh.
Cerithidia Obtusa? Ape tu? Rupa-rupanya, itu ialah nama saintifik bagi siput sedut yang selalu kita makan tu. But don't worry guys, the snail in the cuisine is absolutely well cooked (perhaps), so we won't get infected! :D
Emmm...Yummy~ Sedapnya pembawa Heterophyes Heterophyes ni!
p/s : Kenapa susah-susah kena hafal nama siput pembawa kat Egypt sedangkan di Malaysia namanya lain??